The Five Star Client Formula
Ideal Participant's Pain: They want clients bad and they want them now. They tried some things, maybe a lot of things, but nothing seems to bring them consistent clients they love. And the money ain't flowing either. They wish there were an easier way to get more clients that didn't involve a bunch of tech, hoop jumping, and stuff they hate doing.
Why is the Five Star Client Formula program the shizzle?!
Promise: Attract clients… automatically. In a way that's natural, easy, and 100% fun for you!
It's a formula that "screws the rules" and allows you to attract all the clients you want… without hustling, hard selling, or trying to be someone you're not. It works for both newbies and veterans in any industry. Any niche.
It's NOT another marketing program, sales strategy, or overwhelm city.
You'll learn how to:
• Access the most potent money-making resource available… your Inner Biz Expert
• Break the rules that compromise your client-attracting mojo
• Clarify who your 5-Star Clients are
• Dial in your Big Fat Money Maker… and price it right
• Start marketing on ecstasy (ohhh yeahhh!)
• And create your menu of hot offers that keeps your 5-Star Clients coming back for more… and turns you on while serving 'em up
Promotional dates: February 24th – March 11th, 2022

Investment: $1997
Commission: 40%
Kickass Feedback!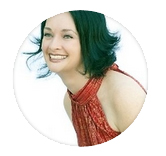 "I have achieved more financially since Five Star Client Formula than decades of working with other coaches. I have tripled my income, have Fridays off, created multiple streams of passive income and have a very clear vision of my financial future. Jeanna showed me how to R-E-L-A-X into my business, to bring in more FUN and thus more profits! Woohoo!!! To all you skeptics out there wondering if this class really does create these massive results… (I was right there… it sounded too good to be true!)— "Go for It!!!" You will be shocked and amazed at how quickly your business expands in ways you can't even imagine."
— Flora Peterson Sage, www.florasage.com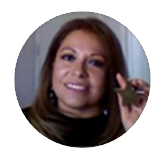 "I have been very busy with all the manifestations attracted by Five Star Client Formula! I decided to create a platinum program and it totally sold out (I even had to add more space!). I reached my goal of 6 figures in one month. My intangible results were peace of mind and more personal power. I am very happy with what I learned and feel that my investment was just a fraction of what I gained back."
— Olivia Reyes Mendoza, www.maestriadetuvida.com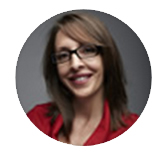 "I got 4 new clients! I'm taking more risks and looking at projects instead of just getting clients. I'm also waaaay more relaxed and trusting that all is well. I loved how you delivered all the information, the system of how you gave us homework, your enthusiasm and that you were very active at keeping us engaged!"
— Demi Karpouzos, www.StrategicalCoaching.com



Questions?
Contact partners @ masterpeacecoaching.com